Back to top
News and Announcements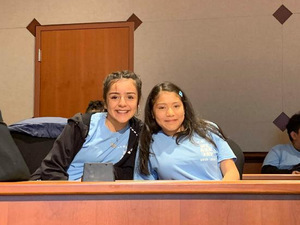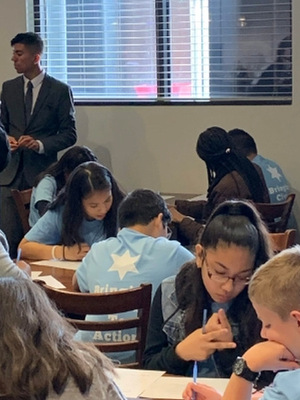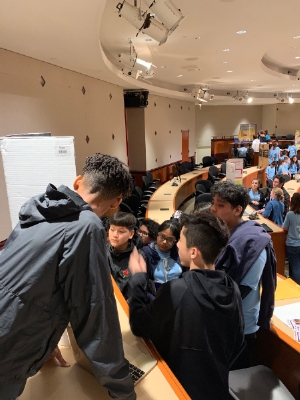 Our American Voice

Middle School Students Put Civic Curriculum Into Action. A select group of eighth grade students took a trip with OAV to apply what they've learned in the Social Studies classroom.
So what? And what can I do? These are typical reactions to traditional civics education, and the primary reason knowledge of our institutions and, increasingly, our understanding of their importance, is so weak. The underlying premise of Our American Voice, a civics education program for middle school students, is that we learn by doing, and by making count. To fully know, understand, and appreciate our Constitution and system of government, we believe we need to live it, and live it every day.

During this trip, Chase students were challenged to identify a problem in our building: recyclable materials in the garbage. Throughout their unit of study, they will engage the school community on ways to solve the problem. Stay tuned!